ONE WALLET TO RULE THEM ALL
How many times have you been bothered by the potential loss of your bank cards, your passport, your boarding ticket or even worse your sim card while traveling abroad?
Beyond being the solution to such troubles, the Jawal travel wallet is the essential accessory for your daily trips, whether by land or by air.
Completely handmade by valiant Moroccan craftsmen, it combines both elegance and functionality.
Entirely made of Italian cowhide leather, don't expect to part with it anytime soon, maybe you will even entrust it to one of your children as a heritage that he would inherit?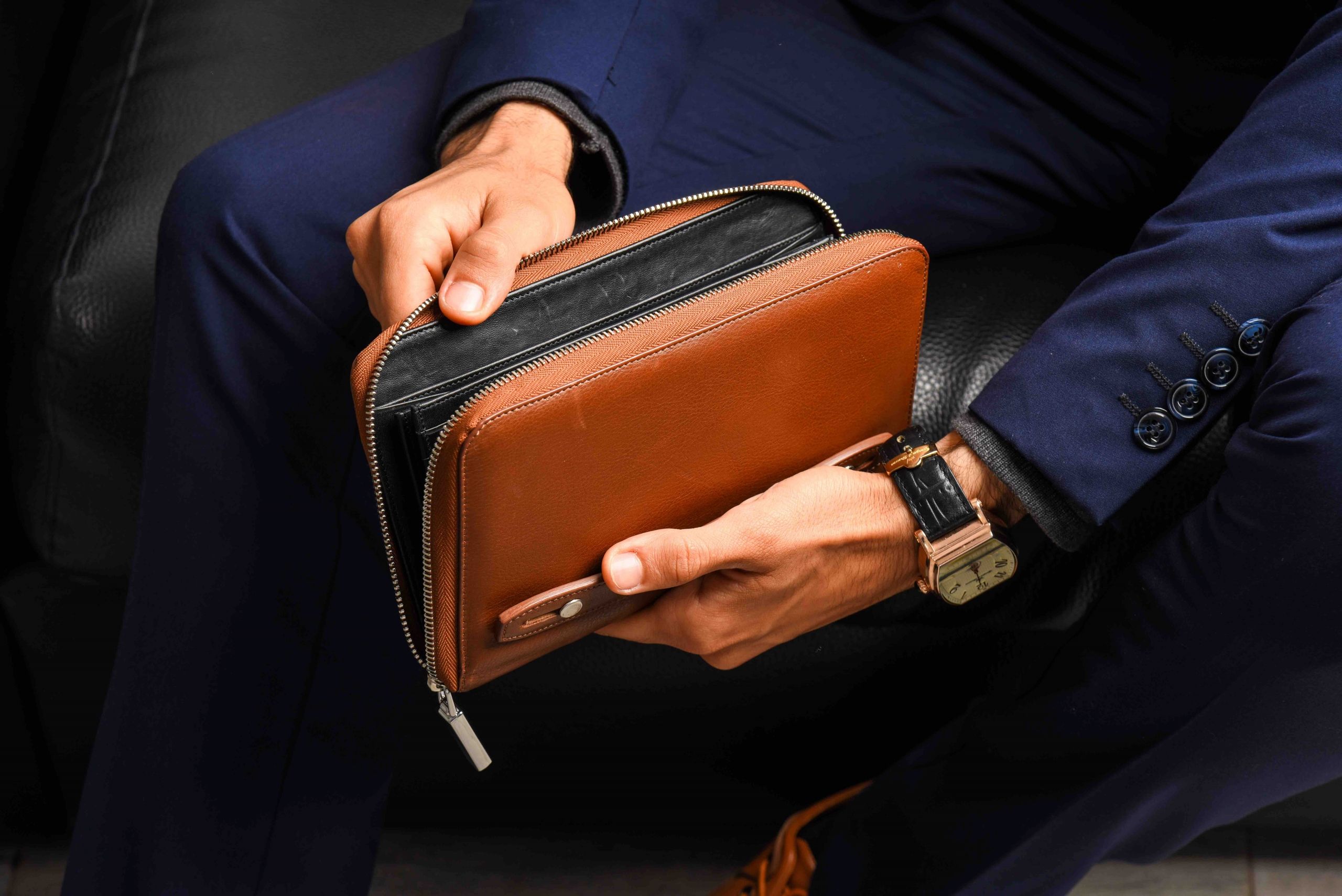 FULL GRAIN ITALIAN VACHETTA LEATHER
Jawal is made from full grain cowhide to ensure strength, elegance and durability.
A meticulous organization
Why complicate your life with multiple wallets? Jawal was designed to answer this question.
More organization and less hassle!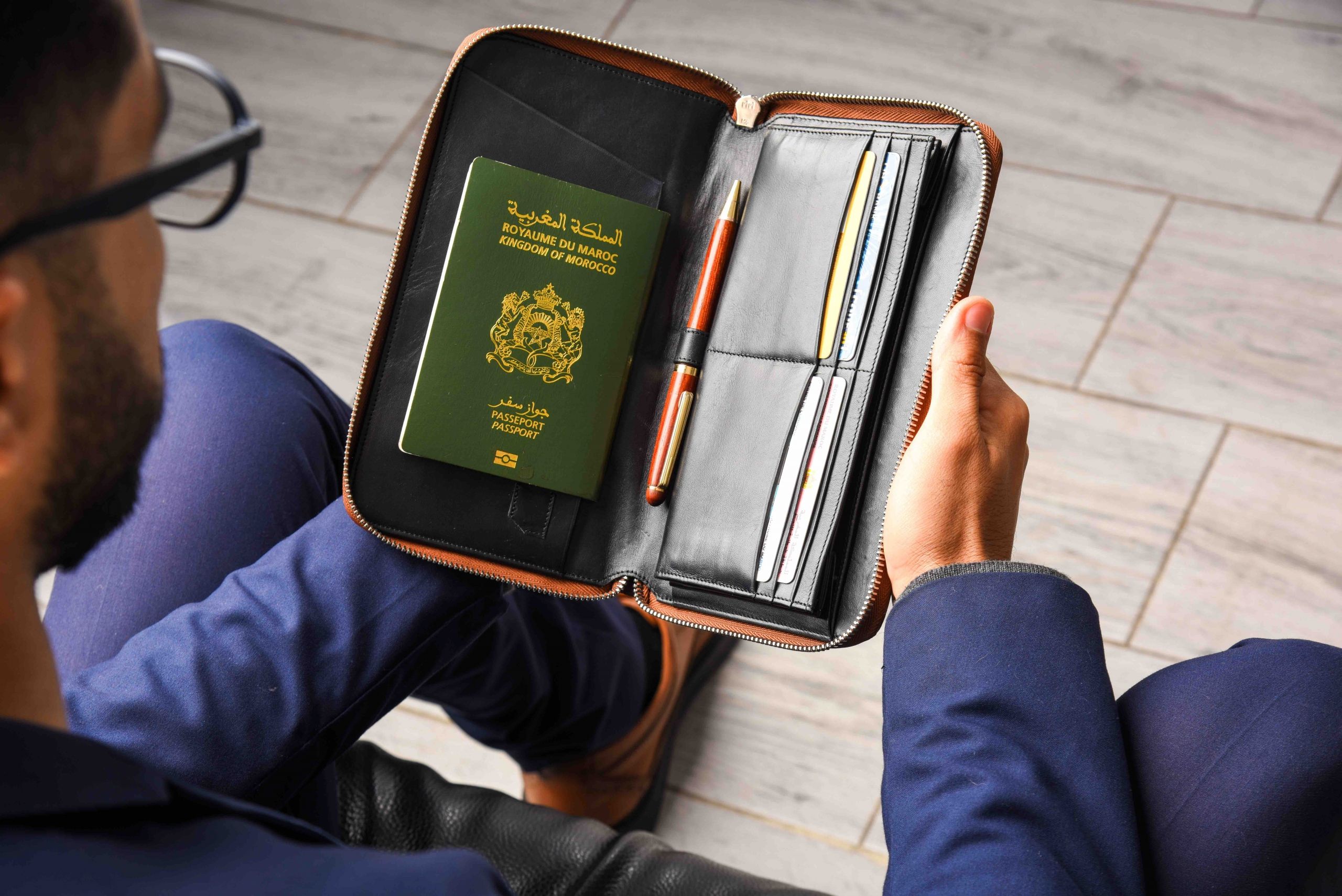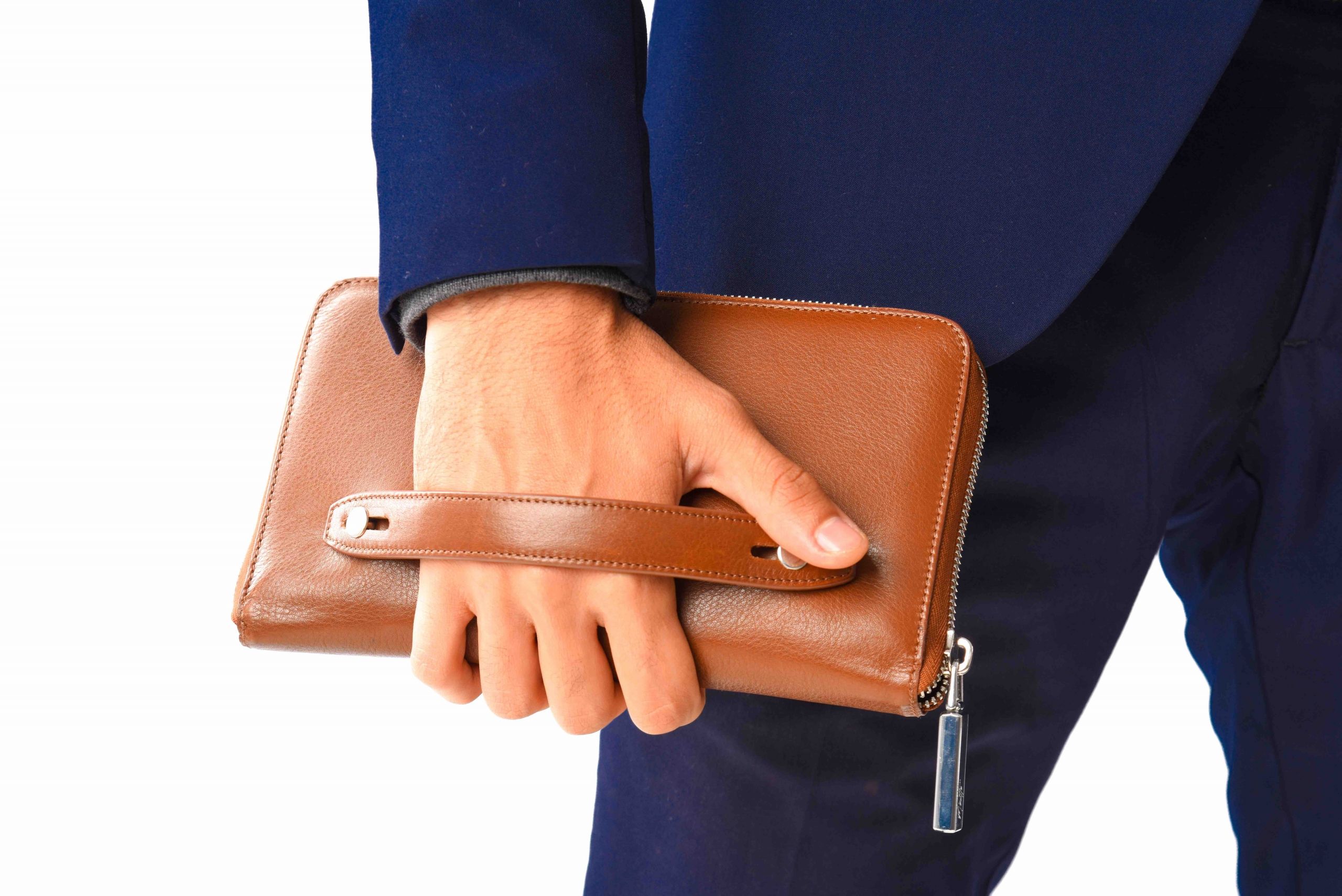 It will never leave your side
Featuring a sturdy strap with a tight grip, Jawal combines both natural and elegant use.
The little things that make a difference
Just like your personal and professional successes, it's the details that make the difference.
As they say: Details make perfection, and perfection is not a detail.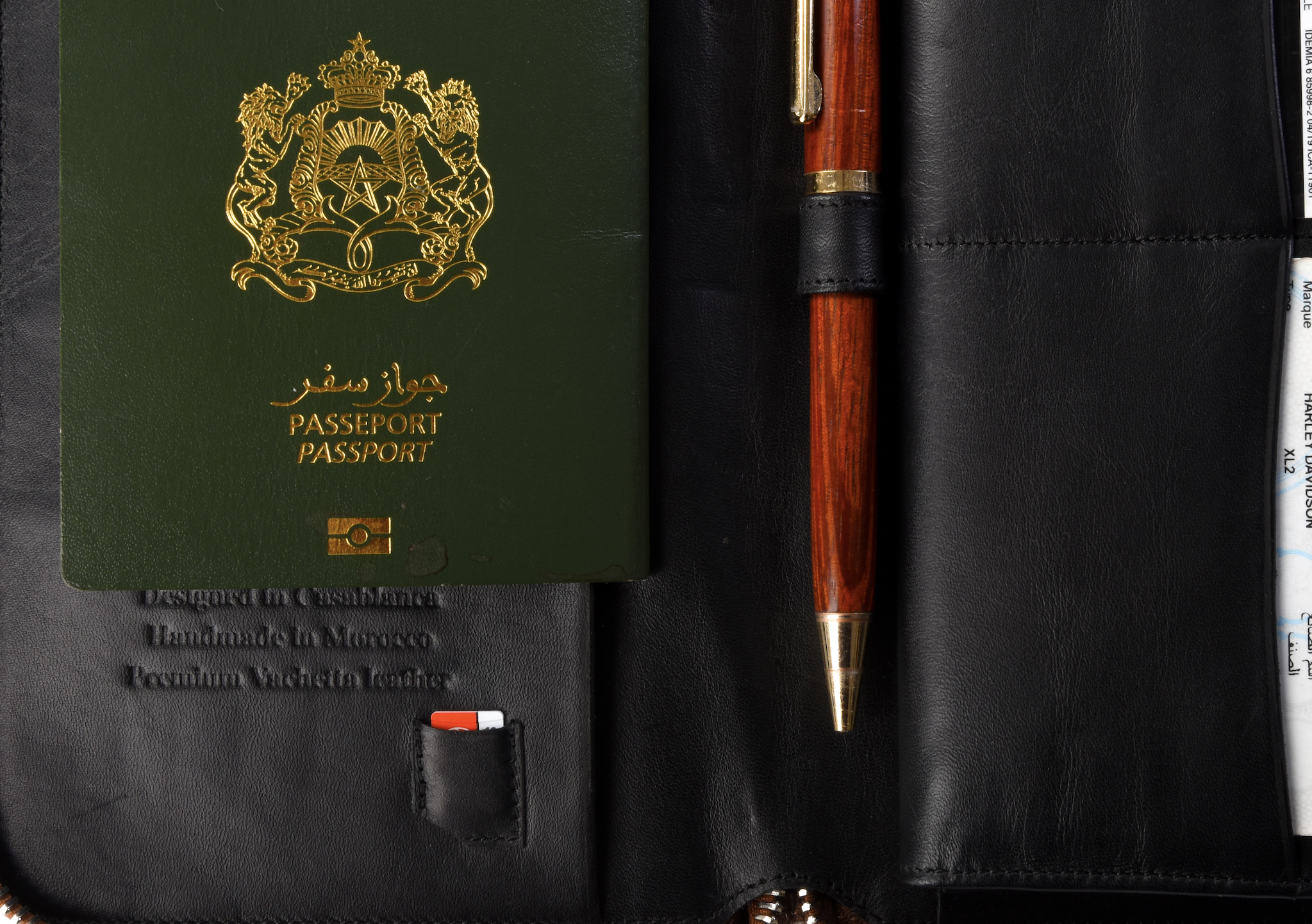 Let yourself be carried away in our workshops for a moment of magic
We are proud to carry the torch of the ancestral Moroccan handicraft heritage in our production workshops located in Casablanca and Fez.
When you wear a Miratit item, you are not only wearing a superior quality leather goods item, but you are embarking on a daydream that takes you to the ancient medinas of Marrakech, Fez or Essaouira with all the cultural heritage that defines the essence of Morocco.
Giving back to the community
In order to preserve authentic Moroccan craftsmanship, and to teach this precious know-how to young people living in difficult conditions, we invest part of our income in 3 significant ways.
E-learning content to train the craftsmen of tomorrow
Creation of online courses on Moroccan craftsmanship in partnership with the Academy of Traditional Arts of Casablanca.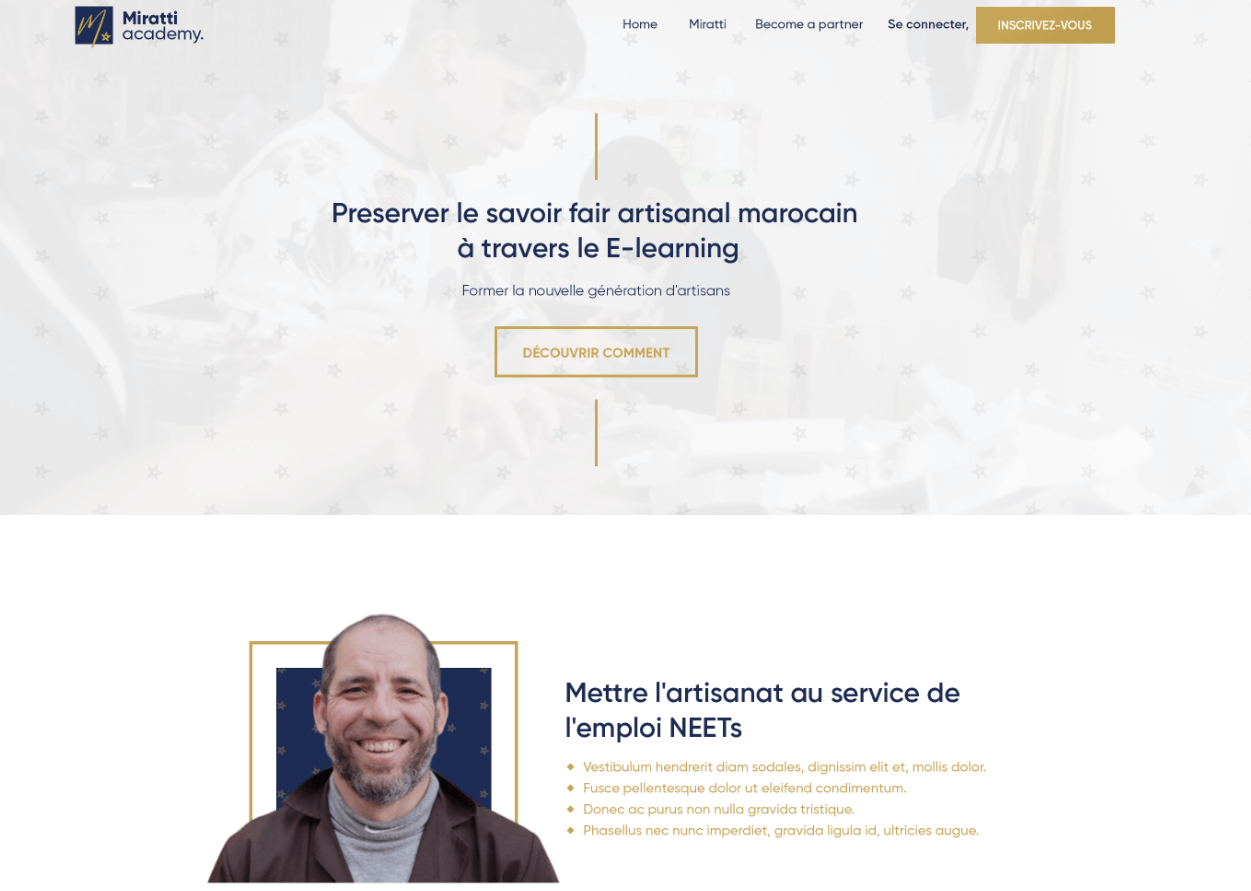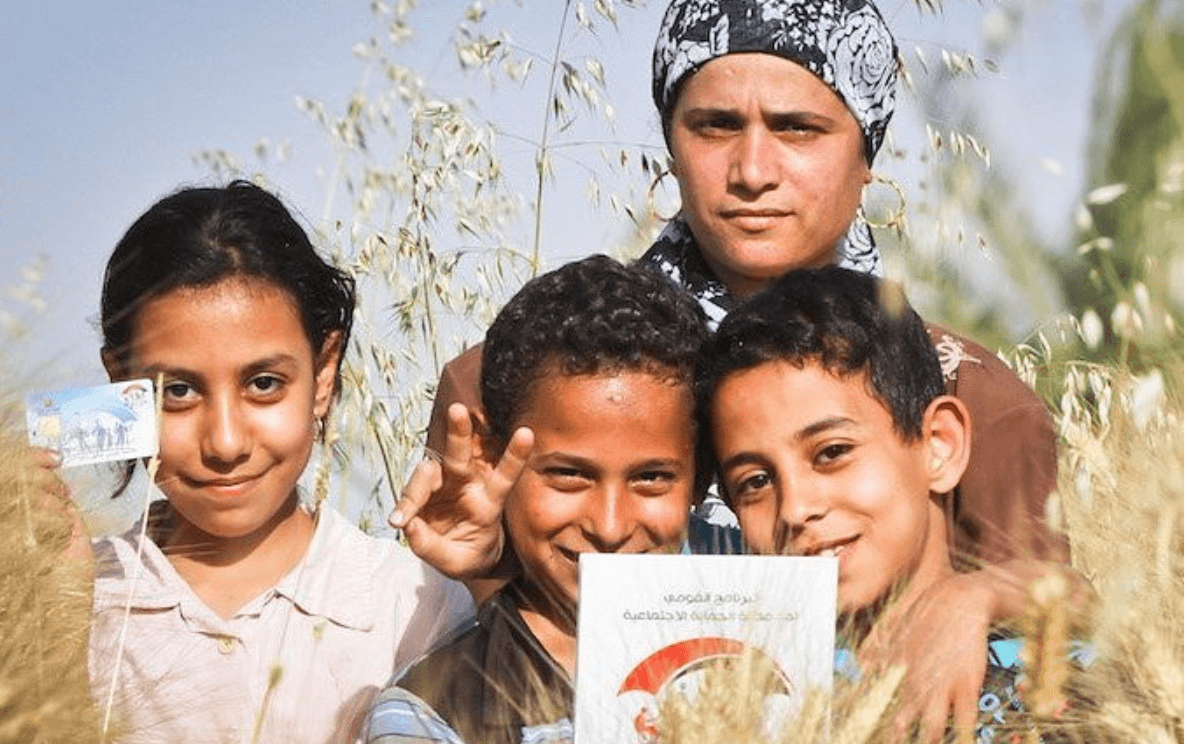 Training social minorities in precarious situations
The social inclusion of prisoners and orphans by training them in handicrafts and then inserting the most deserving in our workshops.
Provide a stable income for artisans
Decent salaries, savings plans and health insurance for all the craftsmen who collaborate with our brand.